ABOUT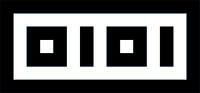 Steigt auf und kommt mit auf unseren SCIFI TECHNO AVANT GARDE ELECTRO INDIE ALTERNATIVE KRAUT WESTERN Ausritt!
0101 bespielen in einem Anti-Western die Saloon Bühne. Gefangen in einer Endlosschleife aus vor Hall triefenden Gitarren-Loops und rostigen elektronischen Beats, verlieren sich die Antihelden in ihrem Da- und Dortsein. Stefan Carl und Dr. Daniel von Rüdiger verführen auf der Tanzfläche an der Bar und im Hinterzimmer auf ihre hypnotische Reise mitzukommen. Am Ende weiß Niemand mehr wie Sie und Er und Es an diesen Ort, in diese Zeit gelangen konnte.
Gestartet als Kunstprojekt mit internationalen audiovisuellen Live Performances in Museen, Kirchen, Universitäten und am Strand betrat 2020 0101 den roten Teppich der Filmmusik. Sie komponierten den Original-Soundtrack des Kinofilms 972 BREAKDOWNS – Auf dem Landweg nach New York. Sie wurden dafür mit den deutschen Dokumentarfilm Musik Preis nominiert – dabei sein ist alles. www.972breakdowns.com
2023 zeigen 0101 mit drei Singles ihre neues Avatargesicht. Elektronisch, beatlastig, mit deutschem Gesang und shoegaze Gitarren werden dem Anti im Western die Sporen gegeben. Das sich ihre Soundwände zu zweit live auftürmen lassen, dokumentieren 0101 mit ihrer Studio Live Performance. Man sieht sich auf der Tanzfläche des Dorfsaloons.
0101 take over the saloon stage in an anti-Western. Caught in an endless traps of guitar loops dripping with reverb and rusty electronic beats, the antiheroes lose themselves in their being-there and being-here. Stefan Carl and Dr. Daniel von Rüdiger seduce you on the dance floor at the bar and in the back room to come along on their hypnotic journey. In the end, no one knows how she and he and it could get to this place, into this time.
0101 started as an art project with audiovisual live (AV) performances in museums, churches, universities and on the beach and entered 2020 the red carpet of film score. They composed the original soundtrack of the feature film 972 BREAKDOWNS – Overland to New York and were nominated for the German Documentary Film Music Award – being there is everything. www.972breakdowns.com
2023 0101 show their new avatar face with three singles. Electronic, beat-heavy, with German vocals and shoegaze guitars, the Anti are given the spurs in the Western. That their walls of sound can be piled up live is documented by 0101 with their studio live performance. See you on the dance floor of the village saloon!
Stefan Carl ist Spieler von Gitarre und Bass, Mensch, Sozialarbeiter, Bürger, Veganer, Person und vieles mehr.
Als Gitarrist – Autodidakt; als Musiker – Analphabet. Sozialisiert durch Punkrock und Hardcore überwindet Carl die Grenzen musikalischer Konventionen und definiert sein Gitarrenspielen fernab eines Genres. Sein Interesse gilt triefenden Reverbs, dunklen Echos und kristallklaren Tönen die mit Fuzz Pedalen kollidieren. Midi-synchronisierte Stereo-Loops lassen seine minimalen Phrasen als monumentale Überorchestrierung erscheinen.
Dr. Daniel von Rüdiger ist Sänger und Produzent elektronischer Beats, Filmemacher, Mediator, Chef, Optimist und anderes. Er bekam einen Dr. dafür, die Schnittstelle von Audio und Video zu erforschen. Als Rhythmusforscher stellt er Theorien auf, die er als Regisseur und Musiker zu beweisen versucht. Als Schlagzeuger etwas aus der Übung lässt er zu seinem Getrommel Sequenzer den Job machen. Diese füttert er mit Field-Recordings. Er greift auf seine Stimme zurück, um seinen Rhythmen etwas Inhaltliches mitzugeben.
Stefan Carl is a guitar and bass player, human being, social worker, citizen, vegan, person and much more.
As a guitarist – self-taught; as a musician – illiterate. Socialized by punk rock and hardcore, Carl overcomes the boundaries of musical conventions and defines his guitar playing far from any genre. His interest lies in dripping reverbs, dark echoes and crystal clear tones that collide with fuzz sounds. Midi controlled stereo loops make his minimal phrases seem like monumental over-orchestration.
Dr. Daniel von Rüdiger is a singer and producer of electronic beats, filmmaker, mediator, boss, optimist and more. He got a PhD for exploring the interplay of audio and video. As a rhythm researcher, he puts forward theories that he tries to prove as a director and musician. As a drummer a little out of practice, he lets sequencers do the job to his pounding. He feeds his drum sounds with field recordings. Von Rüdiger falls back on his voice to give his rhythms some content.
music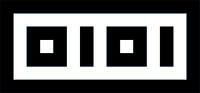 Single '40.000 Sonnen'
In der ersten der drei Singles treffen Anti-Western-Tunes auf Synthlines mitgaloppierenden Sequencer Drums und verheißen ein langes, kuzes Leben. Die Duellisten der Spaßgesellschaft erfreuen sich dem anstehenden Wochenende und haben vor High Noon bereits alles verkackt.
In the first of the three singles, anti-Western tunes meet synthlines with galloping sequencer drums and promise a long, short life. The duelists of the fun society enjoy the upcoming weekend and have already fucked everything up before High Noon.
"… und dann ging die Sonne auf
und alles ging schief…"
ISCR: QMEU32303242 Veröffentlichung: 05.05.2023

'BREAKDOWN THEME' single
On the 19th of March 2021 we will released our single 'BREAKDOWN THEME' as a shorter radio edit. For the German DVD release of the film 972 BREAKDOWNS we thought of a new composition of the films theme song. It comes along with a music video by Daniel von Rüdiger. Enjoy the Ride!
SCORE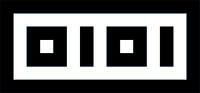 972 BREAKDOWNS
On the Landway to New York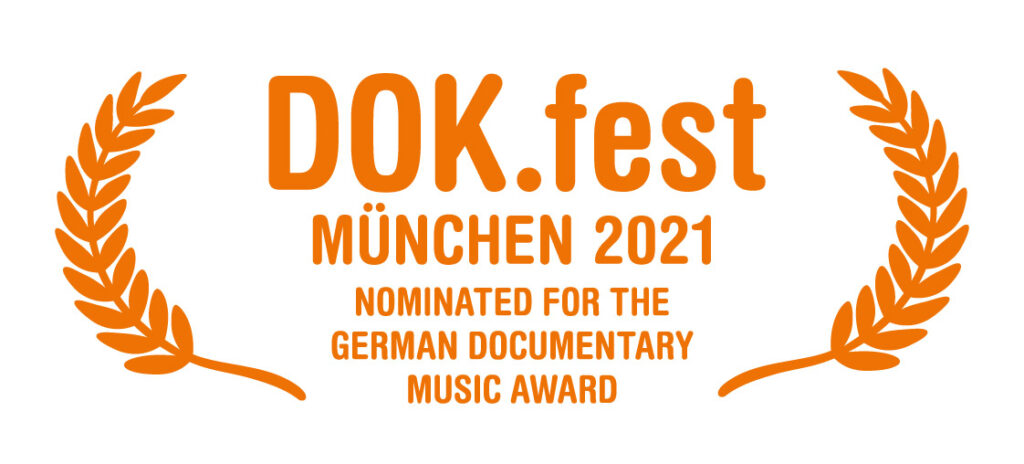 Score for the documentary "972 BREAKDOWNS – On the Landway to New York"
Film by leavinghomefunktion and Daniel von Rüdiger.
When plans collapse things start to get interesting… Welcome aboard the Ural 650! A charming yet moody sidecar motorcycle which will take you on a 40.000-kilometer journey through Russia, all the way to New York city!
The film is about five young artists who decide to exchange exhibition for expedition. Anne, Efy, Elisabeth, Johannes, and Kaupo have a plan. They will put their studios on wheels and travel from Germany, all the way to New York city.
Among countless mechanical breakdowns the group needs to deal with neglected road conditions of East Russia. They construct an amphibious motorcycle which will take them up a maze-like Siberian river. On their 4 week river expedition the group gets an peak into the remote cultures of Kolyma river.
The feature length documentary premiered 2020 August 19th in Halle (Saale) and toured through Germany.
For a screening near you, check out: www.972BREAKDOWNS.com
LEAVINGHOMEFUNKTION ANNE, EFY, ELISABETH, JOHANNES & KAUPO PRESENT
972 BREAKDOWNS — ON THE LANDWAY TO NEW YORK
DIRECTED BY DANIEL VON RÜDIGER ///////////////// PRODUCED BY LEAVINGHOMEPRODUKTION /////
///// MUSIC 0101 /////
 

// ADDITIONAL MUSICIANS MALWINA SOSNOWSKI, ANNE RONGY, ELISABETH OERTEL, DOMINIK SOTTNER //
/////// MUSIC MIX REINHARD GROSS, WILLY LÖSTER ///////
GRAPHICS T'n'T ////// DIGITAL COLOURIST THOMAS HERGET /////// SOUND DESIGN CLEMENS BECKER
VISUAL EFFECTS FELIX BROKBALS //// VOICE DIRECTOR PHILIPP NAWKA ////
KANU BELONG KERAM
Score for the documentary "Kanu belong Keram"
Film by Daniel von Rüdiger
Kanu belong Keram is documenting the building of a canoe in the remote village Kambot in Papua New Guinea. The production of a canoe is an example of the importance and greatness of community work in self sustaining societies. Just the combination of strength by many people can achieve something so heavy. The synchronization as a group and practical know-how is compensating the lack of technical equipment. The film transports the joy which is triggered through community work when archiving something as a group.
The short-documentary was produced by Elizabeth Cox and co-produced by the Museum of Culture, Basel. It is exhibited in their permanent exhibition GROSS. It was screened and awarded at film festivals and aired international on TV.
0101 was honoured with the Award of Recognition for Best Score at the International Independent Documentary Awards 2016; in Hollywood, USA.
KANU BELONG KERAM
///////// directed by DANIEL VON RÜDIGER  ////////
//// produced by ELIZABETH COX  //// co-produced by THE MUSEUM OF CULTURE BASEL ////
///// music 0101 /////
/////// music mix REINHARD GROSS ///////
starring among others MARKUS NOWEP // EPI MARI // SENTONI MUPA // GREGOR MOKOINYAMB // JANDU MOKOINYA // PETER WARIMOMB // LARO MOKOINYAMB // KIPA GAINDUMI // ROBERT KIMBINJA // PATRICK MUPA // ROBERT GOWA // AKOT KIMBINJA // KEM GAINDUMI // YONGI MOKOINYAMB
PERFORMANCE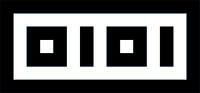 The audiovisual live performance 1Hz brings loop based music and cinematic visuals together.
It is part of Daniel von Rüdigers PhD at the University of Art and Design, Linz. In his practice based artistic research, he compares visual and auditory rhythm. Asynchronism of moving images and music stands at the core of this investigation.
The visuals are understood as an independent rhythmical instrument. The footage which is therefore used, was recorded in the course of a social-documentary by Daniel von Rüdiger in Papua New Guinea. The use of the documentary footage, in the context of an audio-visual live performance, provokes questions concerning the 'Critical Whiteness' debate.
Standardisation of time is essential for a process of production. In a society, that considers time as money, this process is constantly professionalised. A highly advanced state of synchronisation in the music collides with natural body movement in the visuals and the original sound track. Two living environments are opposed: "simple and hard vs. complex and easy".
The performances consist of two pieces. Both document residents of the village Kambot following their daily work. KANU deals with the building and transport of a dugout and SAGO shows the harvesting and processing of the staple food sago.
1Hz is presented as a rear projection on transparent foil. On that way the artists appear as shadows on the screen and merge with the protagonists of the documentary. The title 1Hz refers to its tempo 60 bpm. The performance is arranged in loops lasting four bars equal to 16 seconds. The project emphasizes its process and not a final result. Through inclusion of constant variation the differentiation of the work is ensured. The first version (1Hz | 001) was released in the course of an Artist in Residence at the Kasseler Dokfest in 2015.
0101, many more | 12.08. 2023 | UpperCatCreek Festival | Oberkatzbach

0101 + friends | 01.07. 2023 | Proberaum Open Air | Stephanskirchen

0101010101010101010101010101010101PAST01010101010101010101010101010101010101
1Hz 014 | 28.09.2019 | Elba Sonica Festival | Elba Italy

1Hz 013 | 18.01.2019 | Filmstudio im alten Stadttheater | Eichstätt GER

1Hz 012 | 13.09.2018 | Galerie Maison 44 | Basel CH

1Hz 011 | 13.09.2018 | Vox Media Art Festival | Thunder Bay CAN

1Hz 010 | 10.09.2018 | Paul's Boutique | Montreal CAN

1Hz 009 | 13.01.2018 | Asta | Rosenheim GER

1Hz 006 | 16.09.2017 | K15 | Augsburg GER

1Hz 003 | 18.06.2016 | Wagenplatz | Basel CH

1Hz 002 | 13.01.2016 | PhD Kolloquium | Kunstuniversität | Linz AUT