ABOUT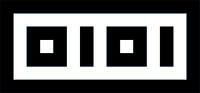 0101 set the anti-western stage by fusing guitar loops and synthetic beats with field recordings.
Stefan Carl and Daniel von Rüdiger take you on a hypnotic voyage into an intriguing world of audio-visual loops. When the trip ends, you find yourself at a beginning, without knowing how you got there.
Stefan Carl
is a guitar player, human, social worker, citizen, vegan and much more.
As a guitarist – autodidact; as musician – illiterate. Socialized by punkrock and hardcore, Carl overcomes the limits of convention in spite of musical borders and defines his guitar style far away from any genre.
Carl's interest lies in dripping reverb, dark echos and crystal clear tones contrasted with fuzzy sounds. He uses midi-controlled and synched stereo loops to let his minimal riffs appear as a monumental wall of sound.
is a traveler, filmmaker, lecturer, artistic researcher and an optimist with a mullet.
He received his doctorate on rhythm as a link between audio and video. He transfers his rhythm research to his audio-visual artistic work.
As a drummer out of practice he let his sequenzer fed by field recordings and electronic kits do the job. He uses sampled voices in addition to his own to bring concrete moments into the hypnotic rhythms.
music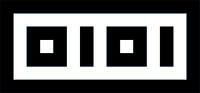 'BREAKDOWN THEME' single
On the 19th of March 2021 we will released our single 'BREAKDOWN THEME' as a shorter radio edit. For the German DVD release of the film 972 BREAKDOWNS we thought of a new composition of the films theme song. It comes along with a music video by Daniel von Rüdiger. Enjoy the Ride!
SCORE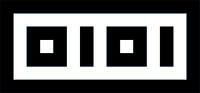 972 BREAKDOWNS
On the Landway to New York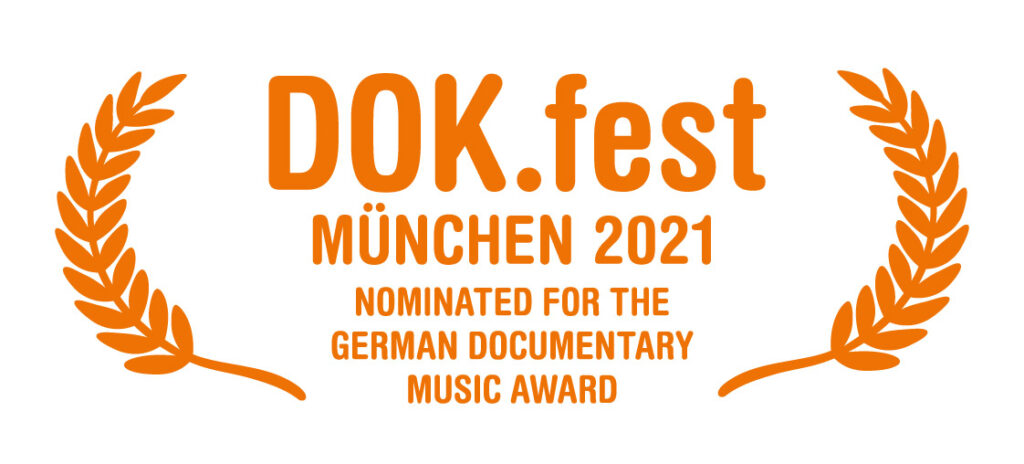 Score for the documentary "972 BREAKDOWNS – On the Landway to New York"
Film by leavinghomefunktion and Daniel von Rüdiger.
When plans collapse things start to get interesting… Welcome aboard the Ural 650! A charming yet moody sidecar motorcycle which will take you on a 40.000-kilometer journey through Russia, all the way to New York city!
The film is about five young artists who decide to exchange exhibition for expedition. Anne, Efy, Elisabeth, Johannes, and Kaupo have a plan. They will put their studios on wheels and travel from Germany, all the way to New York city.
Among countless mechanical breakdowns the group needs to deal with neglected road conditions of East Russia. They construct an amphibious motorcycle which will take them up a maze-like Siberian river. On their 4 week river expedition the group gets an peak into the remote cultures of Kolyma river.
The feature length documentary premiered 2020 August 19th in Halle (Saale) and toured through Germany.
For a screening near you, check out: www.972BREAKDOWNS.com
LEAVINGHOMEFUNKTION ANNE, EFY, ELISABETH, JOHANNES & KAUPO PRESENT
972 BREAKDOWNS — ON THE LANDWAY TO NEW YORK
DIRECTED BY DANIEL VON RÜDIGER ///////////////// PRODUCED BY LEAVINGHOMEPRODUKTION /////
///// MUSIC 0101 /////
 

// ADDITIONAL MUSICIANS MALWINA SOSNOWSKI, ANNE RONGY, ELISABETH OERTEL, DOMINIK SOTTNER //
/////// MUSIC MIX REINHARD GROSS, WILLY LÖSTER ///////
GRAPHICS T'n'T ////// DIGITAL COLOURIST THOMAS HERGET /////// SOUND DESIGN CLEMENS BECKER
VISUAL EFFECTS FELIX BROKBALS //// VOICE DIRECTOR PHILIPP NAWKA ////
KANU BELONG KERAM
Score for the documentary "Kanu belong Keram"
Film by Daniel von Rüdiger
Kanu belong Keram is documenting the building of a canoe in the remote village Kambot in Papua New Guinea. The production of a canoe is an example of the importance and greatness of community work in self sustaining societies. Just the combination of strength by many people can achieve something so heavy. The synchronization as a group and practical know-how is compensating the lack of technical equipment. The film transports the joy which is triggered through community work when archiving something as a group.
The short-documentary was produced by Elizabeth Cox and co-produced by the Museum of Culture, Basel. It is exhibited in their permanent exhibition GROSS. It was screened and awarded at film festivals and aired international on TV.
0101 was honoured with the Award of Recognition for Best Score at the International Independent Documentary Awards 2016; in Hollywood, USA.
KANU BELONG KERAM
///////// directed by DANIEL VON RÜDIGER  ////////
//// produced by ELIZABETH COX  //// co-produced by THE MUSEUM OF CULTURE BASEL ////
///// music 0101 /////
/////// music mix REINHARD GROSS ///////
starring among others MARKUS NOWEP // EPI MARI // SENTONI MUPA // GREGOR MOKOINYAMB // JANDU MOKOINYA // PETER WARIMOMB // LARO MOKOINYAMB // KIPA GAINDUMI // ROBERT KIMBINJA // PATRICK MUPA // ROBERT GOWA // AKOT KIMBINJA // KEM GAINDUMI // YONGI MOKOINYAMB
PERFORMANCE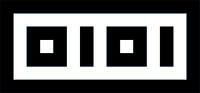 The audiovisual live performance 1Hz brings loop based music and cinematic visuals together.
It is part of Daniel von Rüdigers PhD at the University of Art and Design, Linz. In his practice based artistic research, he compares visual and auditory rhythm. Asynchronism of moving images and music stands at the core of this investigation.
The visuals are understood as an independent rhythmical instrument. The footage which is therefore used, was recorded in the course of a social-documentary by Daniel von Rüdiger in Papua New Guinea. The use of the documentary footage, in the context of an audio-visual live performance, provokes questions concerning the 'Critical Whiteness' debate.
Standardisation of time is essential for a process of production. In a society, that considers time as money, this process is constantly professionalised. A highly advanced state of synchronisation in the music collides with natural body movement in the visuals and the original sound track. Two living environments are opposed: "simple and hard vs. complex and easy".
The performances consist of two pieces. Both document residents of the village Kambot following their daily work. KANU deals with the building and transport of a dugout and SAGO shows the harvesting and processing of the staple food sago.
1Hz is presented as a rear projection on transparent foil. On that way the artists appear as shadows on the screen and merge with the protagonists of the documentary. The title 1Hz refers to its tempo 60 bpm. The performance is arranged in loops lasting four bars equal to 16 seconds. The project emphasizes its process and not a final result. Through inclusion of constant variation the differentiation of the work is ensured. The first version (1Hz | 001) was released in the course of an Artist in Residence at the Kasseler Dokfest in 2015.
no upcoming performances right now
010101010101010101010101010101010101010101010101010101010101010101010101010101
1Hz 014 | 28.09.2019 | Elba Sonica Festival | Elba Italy

1Hz 013 | 18.01.2019 | Filmstudio im alten Stadttheater | Eichstätt GER

1Hz 012 | 13.09.2018 | Galerie Maison 44 | Basel CH

1Hz 011 | 13.09.2018 | Vox Media Art Festival | Thunder Bay CAN

1Hz 010 | 10.09.2018 | Paul's Boutique | Montreal CAN

1Hz 009 | 13.01.2018 | Asta | Rosenheim GER

1Hz 006 | 16.09.2017 | K15 | Augsburg GER

1Hz 003 | 18.06.2016 | Wagenplatz | Basel CH

1Hz 002 | 13.01.2016 | PhD Kolloquium | Kunstuniversität | Linz AUT